Breathe New Life Into Your Career:
Discover Yoga In Its Purest Form
Fill in the form to enquire about Online Yoga Teacher Training Programs (100, 200hrs and 300hrs)
Online Yoga Vimoksha Teacher Training Program
Yoga Vimoksha brings to a virtual teacher training program enabling you to embark on a journey into the fundamentals of Yoga- the science, its practice and very importantly the skill of teaching all in the comfort of your own home.
The journey to becoming a yoga teacher is challenging yet encourages you to explore your potential, tap into your inner power, ignite your passion and discover one's true self.
Our 200hrs Yoga Teacher Training course is open to students of all levels who are looking to deepen their own practice, and are committed to the path of becoming a yoga teacher.
Yoga Alliance Approved Course
Due to the ongoing Corona situation Yoga Alliance has permitted to conduct Yoga Teacher Training courses fully online and consider all the delivered classes whether live or pre-recorded as CONTACT HOURS till 31st December 2021. The date may be extended beyond 31st December 2021 depending upon the world situation.
Our Teacher Training Program
Our courses are designed to take your practice to the next level, training you to become exceptional teachers empowered with knowledge and the ability to share. Our yoga students not only gain confidence and expertise to lead a variety of yoga classes, but they learn how to promote their career and continue to grow as an instructor and life-long student of yoga.
Our online training program adopts a module that is well-structured, user friendly and has progress trackers so we can offer our assistance in case you are having any difficulties. While we do have a certain number of live interactions with our trainers during your program, others will be pre-recorded and will be offered through an online course platform. You will be able to access the course material and complete the modules at your own pace and in the comfort of your home or mobile phone and anytime you want.
On completing the 200hrs Yoga Teacher Training course, you will have the designation of being an RYT 200 which qualifies you to enrol for the 300hrs Yoga Teacher Training course. The combination of these two certifications makes one a RYT 500. Our 200hrs program is accredited to both Yoga Alliance USA and Yoga Alliance International, while the 300hrs program is accredited by Yoga Alliance USA.
Want to chat with our Course tutor?
Book your Free 1-1- online introductory class with a live question and answer at the end.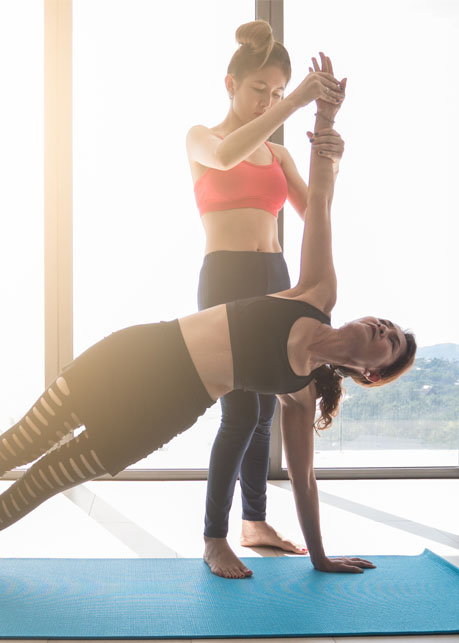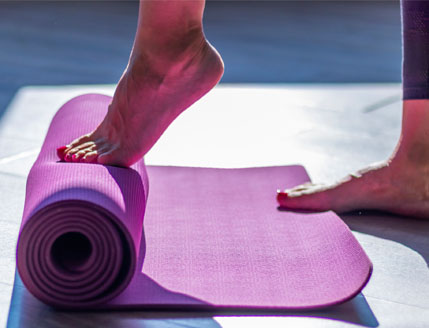 When you can't go to India, then India comes to you this time last year I was booked and packed and ready to travel to India to do my 200hour Yoga Alliance teacher training! But obviously it all got cancelled. But thanks to Arbind and Sachin (Yoga Vimoksha Teachers), India was bought into my home over the last few weeks for my 1-1 live teacher training sessions. So I now can add this 200hour YA teacher training certificate to my other yoga training hours and continue deepening my knowledge and practice. Thank you your knowledge, teaching skills and energy and for helping me on my yoga journey.
- Antonia White, 200hrs Certification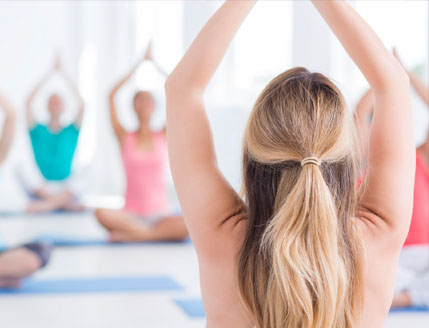 That is comprehensive and up to date with current trends: A detailed well organised course curriculum & content helps our students to deepen, develop & expand their understanding of self.
So you can choose a convenient time: We have courses available all-round the year so that you can choose your month of convenience as well as the pace at which you want to complete your course.
Where you get continual support: With students from around the world, Yoga Vimoksha is a small world with immense knowledge sharing base in Yoga, Ayurveda & contemporary sciences.
Willing to share and build knowledge of the students: All highly experienced teachers are well versed in English & different styles of yoga with individual specialisations as well.